Boston Hardwood Floor Refinishing, Installation & Repair Experts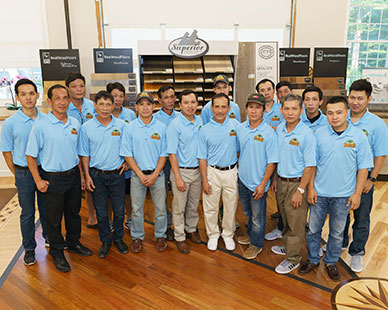 Why hire Dan's Custom Flooring
Custom hardwood flooring is a lifetime investment that enhances the value and appeal of any space. Take the guesswork out of your upcoming Boston hardwood flooring project. Dan's make it easy and simple for you to get the perfect hardwood floor of your dreams. We deliver an exceptional level of service, a selection of high-quality wood flooring products, along with hardwood floor installation and hardwood floor refinishing services.
Dan's Custom Hardwood Flooring is located in Hingham, MA. We provide wood floor installation and refinishing in Boston, Hingham, Cape Cod, Cohasset, Duxbury, and surrounding South Shore areas. To get a free quote for your own Boston hardwood flooring project, contact Dan's Custom Hardwood Flooring at (781) 380-0768.
Certified Craftsmen
Experience and skill is important when it comes to a professional hardwood floor installation or wood floor sanding and refinishing in Boston.
We have all the top industry qualifications and NWFA certifications as you can see below…
Certifications & Awards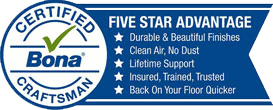 Boston Hardwood Floor Refinishing & Installation
Make your wood floors look new and beautiful again! Hardwood floor refinishing will transform any floor back to its original state. We guarantee a wonderful looking NWFA certified floor – Dan's Custom Floors knows floors.
Jimmy and crew at Dan's Flooring were great. They were able to fit us in at the last minute, and did an amazing job on our floors. Everyone who has seen them comments how great they came out. The crew was quick, polite and left the house spotless. We are very satisfied with their work and recommend them highly!
#LoveMyDANCUSTOM
Upload a photo and share the love for your newly refinished or installed Braintree, Cape Cod or Boston hardwood floor refinishing project