The Story of Our Massachusetts Hardwood Flooring Company
How Dan's Custom Hardwood Floors Began…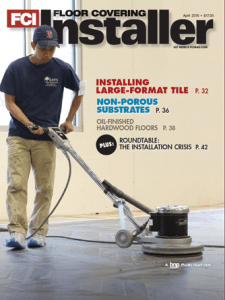 Dan came to this country in 1988 with nothing to his name. But he had a passion for hardwood floors and helping people. Dan established a hardwood floor business in Boston and Braintree, Dan's Custom Hardwood Floors within a short amount of time.
Then he got to work building the best hardwood flooring company in Boston and the South Shore, MA area.
However, what started as work to provide for his family, quickly became an opportunity. It was clear at the beginning that the kind of wood flooring service he provides – prompt, competent, clean – was what his clients desired. Yet this type of service in the hardwood floors sector was largely missing from other Boston hardwood floor contractors.
Dan established himself as the go-to guy for Braintree wood flooring installation and refinishing. Throughout the following years, word-of-mouth referrals grew. His work soon spanned from South Boston through Braintree, Hingham, Cape Cod, and Massachusetts.
To this day, his hardwood flooring business continues to grow to meet the ever-expanding demand for Dan's idea of "service."
The idea that success is achieved through hard work comes naturally to our team of wood flooring professionals. We all see "work" as nothing more than an opportunity to better things. Every time we enter our client's home, we better things. Be it designing, installing, or sanding and refinishing their wood floors. The success of our work as Boston hardwood flooring contractors continues to be built upon the trust that our clients can depend on us. Our clients know we will consistently deliver a high-level service and beautiful wood flooring results.
A lot has changed since 1988 with Dan's Custom Hardwood Flooring. The logo, the size of our company, the floor sanding equipment and tools used, and the technology involved. However, one thing remains constant: our unwavering quest to deliver Dan's level of service. So it is unsurprising to share with you that more than 80% of our work comes from referrals. Call Dan's Custom Hardwood Flooring today and talk with us about your hardwood flooring project.
Allow us to demonstrate the kind of service that so many of our clients are talking about. We provide custom hardwood floors for clients in Boston, Braintree, Hingham, Cape Cod, South Shore, MA, and the surrounding areas.
WHY CHOOSE OUR HARDWOOD FLOORING INSTALLATION AND REFINISHING SERVICES?
We take the guesswork out of the entire project when you hire us as your Boston area hardwood flooring contractor. Whether you want us to design, fabricate, and install your custom hardwood floor. We make it as simple as possible. We understand and can relate to all the nuances that come with any hardwood flooring installation or refinishing and restoration project.
From start to finish, you can depend on our expertise. We have a team of craftsmen who will work closely with you every step of the hardwood flooring installation and sanding and refinishing process. As a result, even the most complex hardwood flooring installation jobs are guaranteed to be completed on time.
Hardwood Floor Installation and Refinishing Guaranteed On Time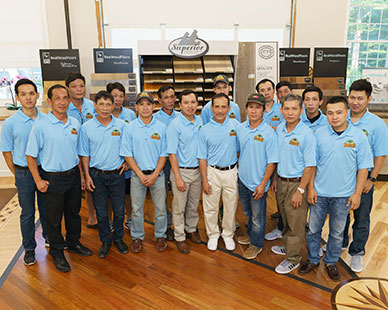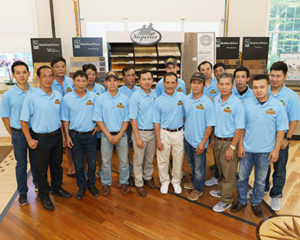 Our hardwood flooring company treats your property like it's our own. We ensure our team keeps the job site clean and secure throughout the job. But, of course, installation and refinishing aren't the only services we provide. We are happy to maintain, clean, and even repair aged hardwood flooring in homes and businesses.
Hire Dan's Custom Hardwood Floors and become our number one priority in providing you with the best custom hardwood floors. Contact Dan's Custom Hardwood Flooring , and we would be happy to address all your questions and concerns. Our Boston hardwood flooring company works with residential and commercial clients throughout Braintree, Massachusetts, Cape Cod, and beyond.
Custom Hardwood Floors Braintree, Boston, Hingham, Cape Cod, South Shore, and Surrounding Areas
Dan's Custom Hardwood Flooring (781) 380-0768
They did a great job re-finishing our floors! They were in rough shape and now they look like new. They were efficient and were able to fit us in last minute which was a huge help. They were professional and friendly to work with as well. I highly recommend using Dan's Custom Hardwood!